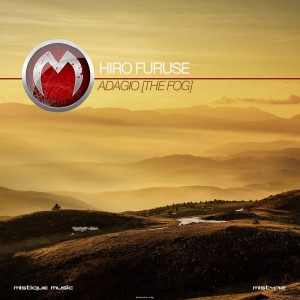 [リリースインフォ] /// Release Info / New Single Trax ! ///

[English]
A new song was released.
For the first piece production, it took several years.
It is played DJ in an overseas club.
*URL – Mistique Music
http://www.mistiquemusic.com/releases/486/mist472-hiro-furuse-adagio-the-fog.html
Thank you very much MistiqueMusic, and Mr.Levan !
and Thank you very much all frends!
-Hiro
[Japanese]
先日まで制作していた自分の新曲が、海外の著名なレーベル、Mistiquemusicからリリースされることになりました。
*URL – Mistique Music
http://www.mistiquemusic.com/releases/486/mist472-hiro-furuse-adagio-the-fog.html
現在、海外の著名なクラブやラジオでプレイされているとの事。本当に、嬉しい限りです。
1曲目の制作には数年掛かりましたが、結果的に、ダンスミュージックの枠に問わられず、長く使える楽曲に仕上がったのではないかなと思います。
いつも応援してくださっている皆さん、ありがとうございます。
これからも頑張りますので、よろしくおねがいいたします。
-Hiro